Shooting Products
We are in the process of getting all of our products and price lists up on our website. Prices and availability change on a weekly basis so please contact us and we would be happy help you complete your order.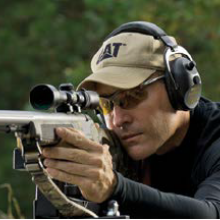 The Pro Ears Gold Series is the top of the line model, complete with a five-year warranty, that... Read More...
This 225 Gram pressurized can contains the strongest concentration of capsaicin available on the... Read More...